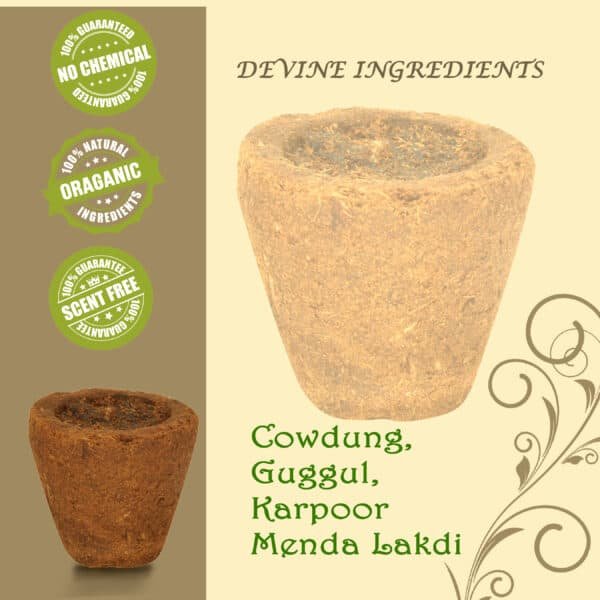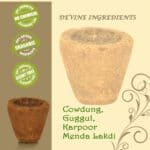 Cow Dung Guggal Sambrani Cups (Pack of 2)
₹ 427.00
Relish the real traditional lifestyle by lighting pure Cow dung Sambrani
Description
Reviews (6)
Why To Buy?
Description
Cow dung sambrani cup is made from 100% Natural Desi Cow Dung, Guggul, Karpoor & Menda Lakdi.
This cow dung cup is 100% natural and pure (No wood added). The cups emit a real authentic fragrance that gives you a very soothing spiritual feeling and helps to remove negative energy from home.
Calms the mind and gives a feeling of aromatic therapy
Keeps mosquitoes away
Kills any harmful bacteria and viruses in the atmosphere and keeps you healthy.
How to Light sambrani dhoop cup: Burn the top layer of the cup for about 30 seconds and stop. The cup will emit the pleasant smoke further.