In Hindu culture, every venture, whether big or small, always begins with a prayer to Lord Ganesha. Invoking this patient listener and destroyer of all obstacles ensures good luck, success, and prosperity. A puja for Lord Ganesha must always include Bermuda grass (Durva) and Hibiscus flowers, two of his favorite offerings, to appease him and let you harness his infinite blessings.
Our Ganesha sculpture is made with a combination of pure cow dung, Durva grass, and Hibiscus flowers to show ultimate devotion to Lord Ganesha. Hand-sculpted using traditional tools and methods, this cow dung sculpture is sure to be the most special in any puja room.
LORD GANESHA IS KNOWN FOR HIS KNOWLEDGE AND WISDOM
.
GENEROUS, LOVABLE AND IS THE ABSOLUTE DESTROYER OF EVIL & NEGATIVE ENERGIES
.
ALSO THOUGHT TO BE HOME PROTECTORS, WARDING OFF NEGATIVE ENERGIES.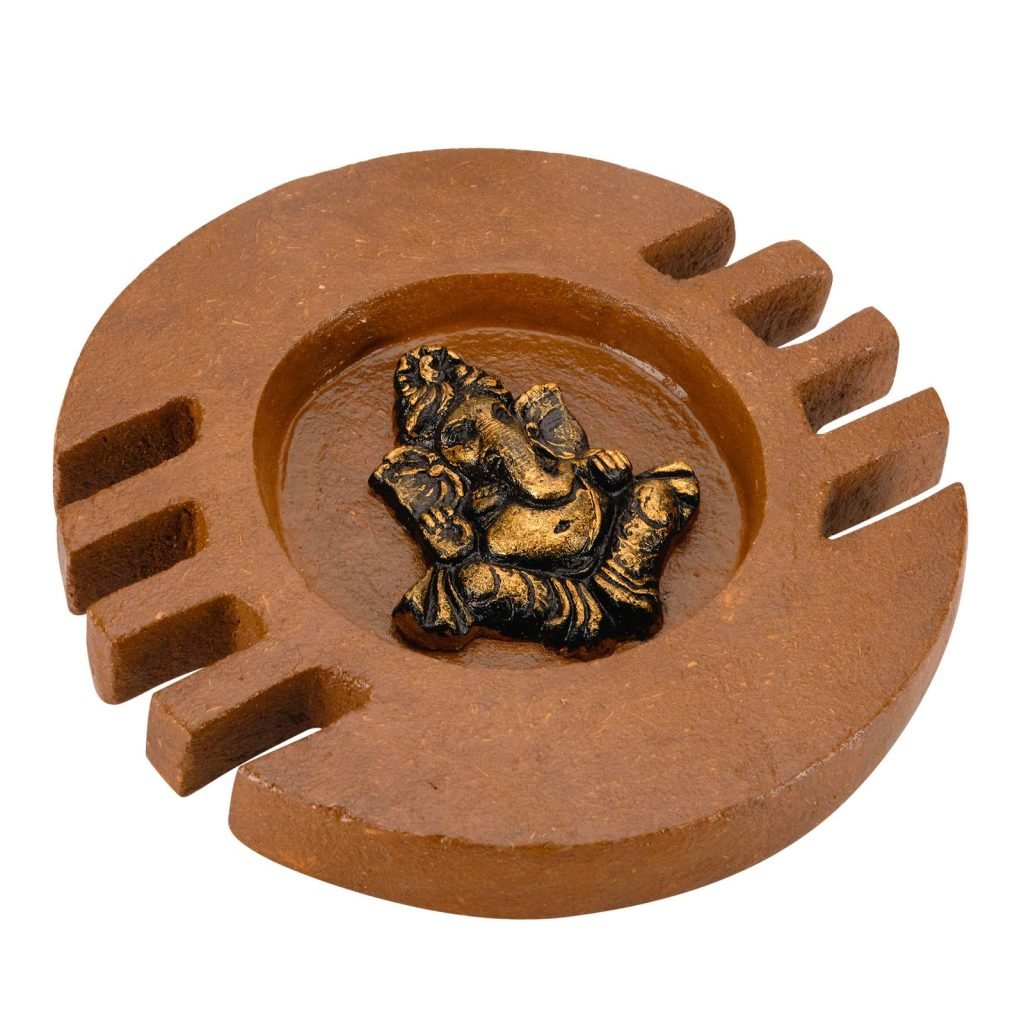 We source cow dung at the cost of milk so that non-milking cows are supported.
Why buy just something? when you can bring home an auspicious product as an offering.