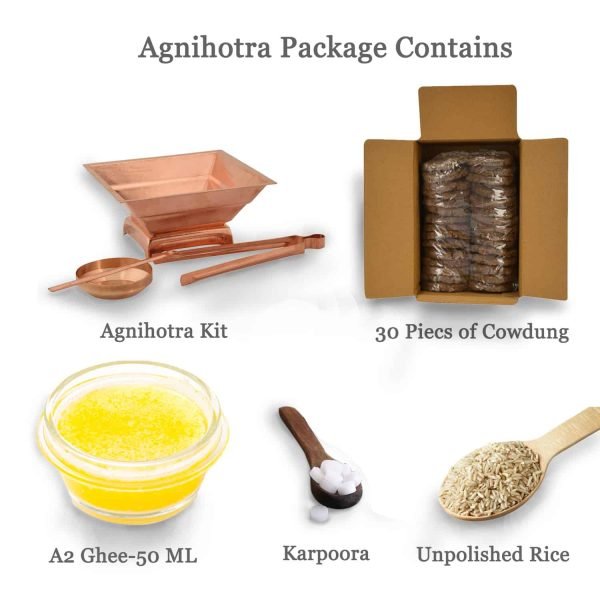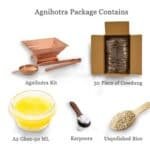 Agnihotra Kit
₹ 4,250.00
Agnihotra Copper Kit + 60 Pieces of Cow Dung, Ghee, Unpolished Rice and Karpoor
Description
Reviews (1)
Why To Buy?
Description
Agnihotra Set Contains:
1 Agnihotra copper pyramid, 1 Copper Stand, 1 Copper Spoon, 1 Copper Fork, 1 copper Dish
60 pieces of cow dung cakes, 50 ML Pure A2 ghee, Karpoor and unpolished rice.
Agnihotra homa is a sacred practice. It is a procedure of cleansing the atmosphere through a healing fire performed at sunrise and sunset.
This kit meets the precise requirement and dimensions as documented in ancient texts.