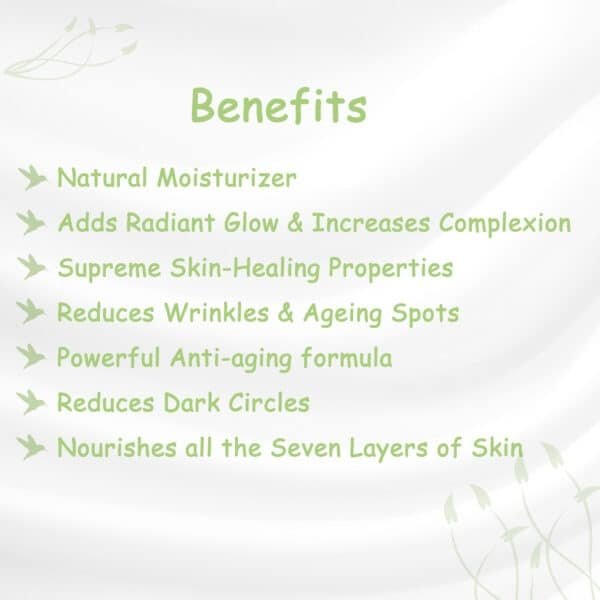 Shata Dhauta Ghrita – 20g
₹ 120.00
100 times washed pure panchagavya  ghee with a history as old as 400 BC
Description
Reviews (7)
Where We Stand Out
Description
Shata Dhauta Ghrita in Sanskrit means 100 times washed ghee {'Shata' meaning 'one hundred', 'Dhauta' meaning 'washed' & 'Ghrita' meaning 'Ghee'}
Shata Dhauta Ghrita is an ancient cream with miraculous transformation properties. It is verified by science for its supreme skin-healing benefits & Ayurveda describes it as supreme skin elixir. A super-light heavenly cream and effective anti-aging formula, Shata Dhauta Ghrita is an inspiring skin solution & a beautifying skin agent.
As specified in one of the great classics of Ayurveda -Charaka Samhita documented around 400-200 BC, this product is made in pure copper vessel by washing pure panchagavya cow ghee 100 times chanting divine mantras.
Shata Dhauta Ghrita is a light cream that deeply penetrates all three layers of skin to heal it from within. It keeps skin smooth, wrinkle-free, protects against sun-damage & heals age-spots.
'Panchagavya Shata Dhauta Ghrita is the only documented cosmetic cream formulation known to have the potential to penetrate to the deepest layers of the skin & thus nourishing skin at the deepest levels!'