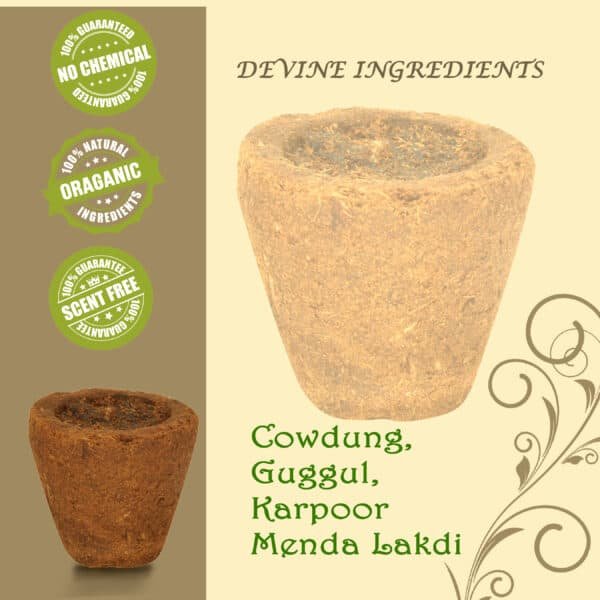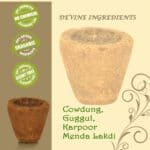 Cow Dung Guggal Dhoop Cups (Pack of 2)
Relish the real traditional lifestyle by lighting pure cow dung sambrani filled with guggal. These dhoop cups fume the atmosphere with peace and tranquility.
Description
Reviews (6)
Why To Buy?
Description
Guggal dhoop cup is made from 100% Natural Desi Cow Dung, Guggul, Karpoor & Menda Lakdi.
This cow dung cup is 100% natural and pure (No wood added). The cups emit a real authentic fragrance that gives you a very soothing spiritual feeling and helps to remove negative energy from home.
Calms the mind and gives a feeling of aromatic therapy
Keeps mosquitoes away
Kills any harmful bacteria and viruses in the atmosphere and keeps you healthy.
Cow dung's anti-radiation qualities benefit the home environment
The combination is Cow dung and guggal is known for its great spiritual significance and also energizes the home with natural fragrance.
Helps in spreading a soothing atmosphere inside the home.
Calms the mind and promotes good sleep at night.
How to Light guggal sambrani dhoop cup: Burn the top layer of the cup for about 30 seconds. The cup will emit the pleasant smoke further.